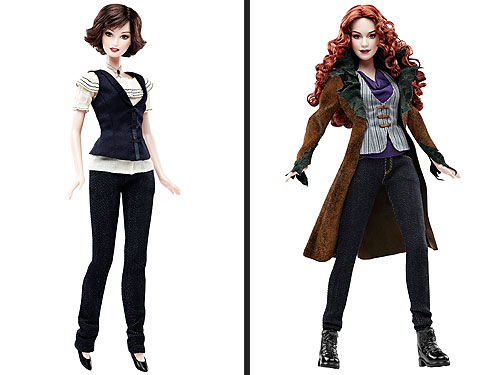 Featuring Alice's signature pixie do and amber eyes as well as Victoria's fiery mane and hungry red irises, these new dolls make for the perfect contrast between good and evil. And while you'll have to wait until summer to get your hands on Alice and Victoria.
The Dolls will be available on
The Official Barbie Dolls Store
along with Bella Swan, Edward Cullen And Jacob Black Barbie Dolls.
Source