While we don't want to ruin the plot for any latent Twi-hards, ever since Eclipse started filming we've been dying for a sneak peek of Bella's wedding dress. In the meantime, we reached out to some of our favorite designers to see how they envision her gown.

In Eclipse, Bella's dress is described as an early 1900s design (which complements her antique engagement ring) with friend and Maid of Honor Alice Cullen's modern tweaks to the train and veil. "You look like you just stepped out of an Austen movie," Bella's mother says to the bride-to-be when she spies her in the gown in the final book, Breaking Dawn. "It's gorgeous! So graceful, so elegant."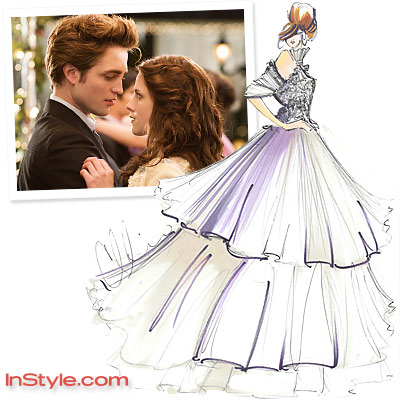 Monique Lhuillier


Lhuillier's creation is a mermaid-style dress with lace detailing. The reworked take on a gown from the 1920s features a silk sash and high neck with cap sleeves.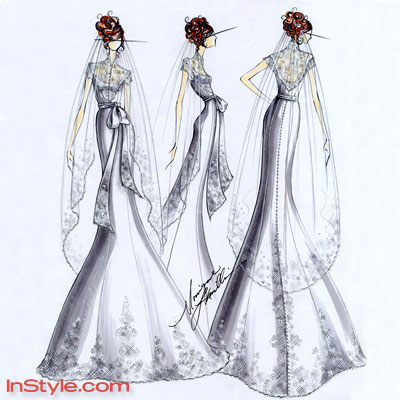 Erin Fetherston


This interpretation has a high-neck, puff sleeves and lace bustier. Fetherston put her signature ethereal touch on the two-tiered body with a tulle and lace underlayer.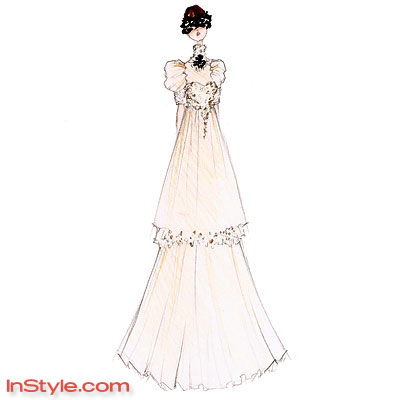 Max Azria


Azria focused on the vintage lace detail for his Victorian inspired gown. The dress is complete with lace peaked shoulders, full sleeves and a high neck.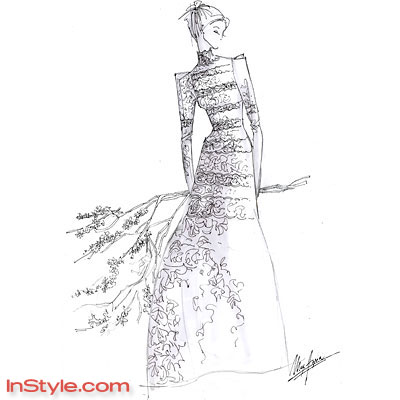 Brian Reyes


Reyes envisions the fabric as a slightly tarnished bone color. The silhouette is a long skirt with a ruffled blouse and lace diamond inserts. The inspiration is a youthful spin on early 20th century Edwardian era elegance.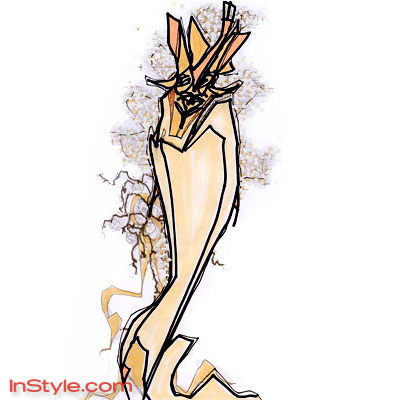 Lela Rose


Rose focused on the rear view of her off-white, handcrafted dress. The simple body gathers at back into a sweet lace bustle.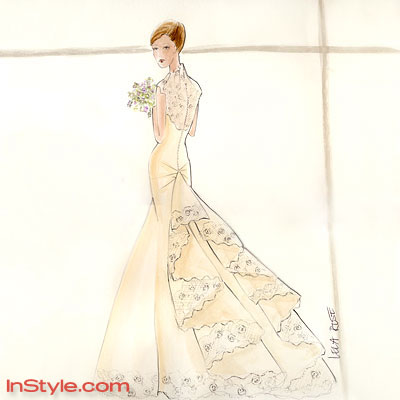 Christian Siriano


Siriano's three-tiered dress has a lace bustier and high ruffle neckline with off-the-shoulder sleeves and a full body.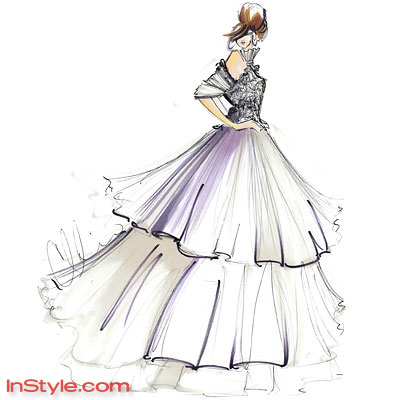 Prabal Gurung
Gurung had the most modern interpretation. The dress has a dramatic train, low-cut back and features a unique neckline with red embellishments for a touch of color.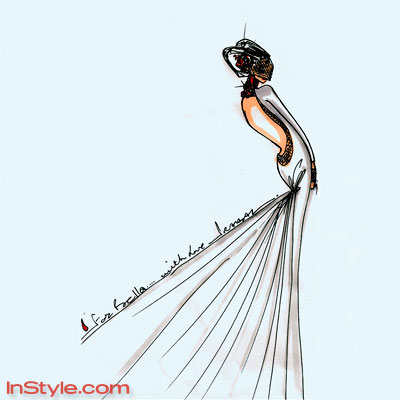 Badgley Mischka


Badgley Mischka's vision is a strong silhouette with vintage details like full-length lace sleeves and bodice, and a high-buttoned neck.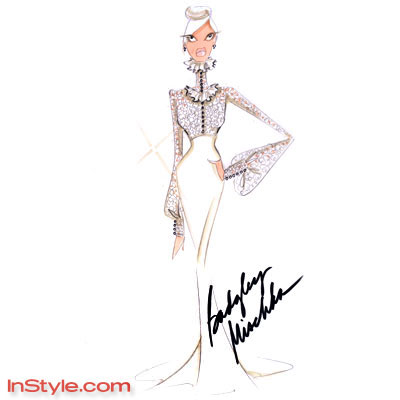 Zac Posen


This pink gown features a turn-of-the-century corset, bustle, full skirt, high-neck and dramatic detailed sleeves. Posen keeps to the vintage theme by finishing with lace-up boots.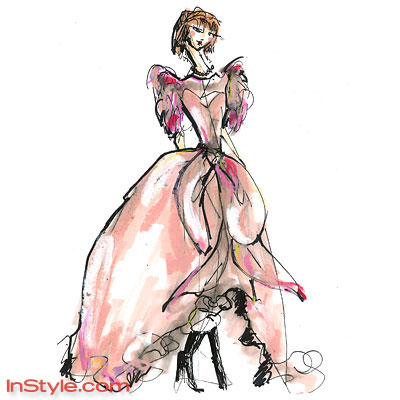 Source And Source